The Plotlanders' reunion . . . . back to report
Click on picture for larger view . . . . . .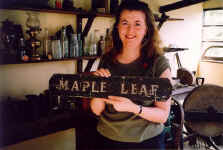 Deanna Walker and the name-plate for Maple Leaf in the Plotlands Museum.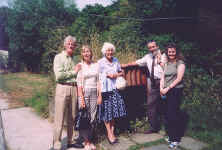 The Andersons meet the Andersons (Deanna Walker far right) outside the Anderson shelter in the garden of The Haven. Dave Anderson (Iris Villa) is on the left.